Arantxa Araujo: DARaLuz
Garment collaboration for the Cuerpxs Radicales: Radical Bodies series of performances.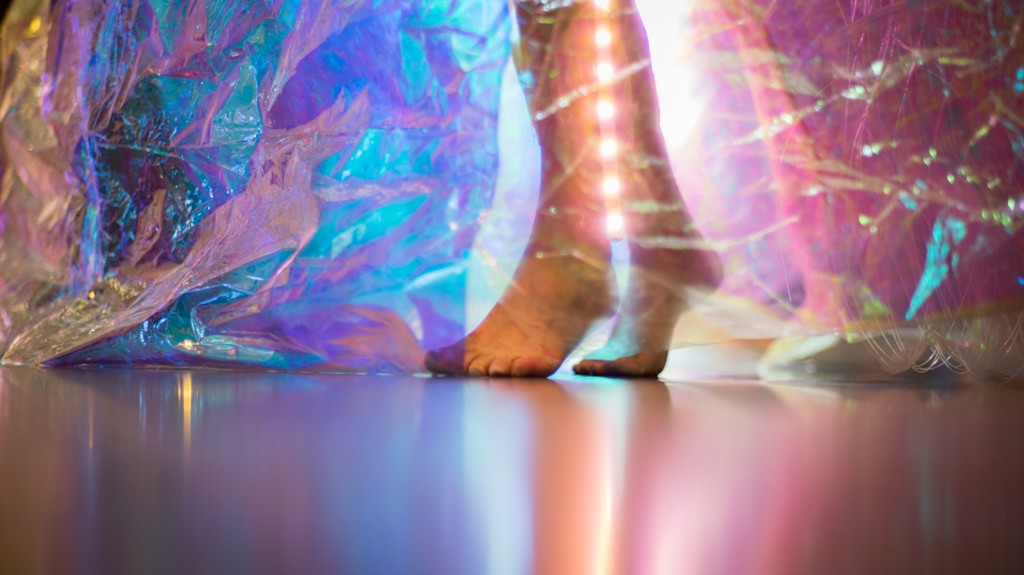 I worked with Arantxa Araujo to create a garment for her latest series of performances. Combining iridescence, fiberoptics, curated but endless light patterns, and a silicon encased, in-the-body power source.
The first performance was at the Brooklyn Museum, as part of the Cuerpxs Radicales: Radical Bodies series.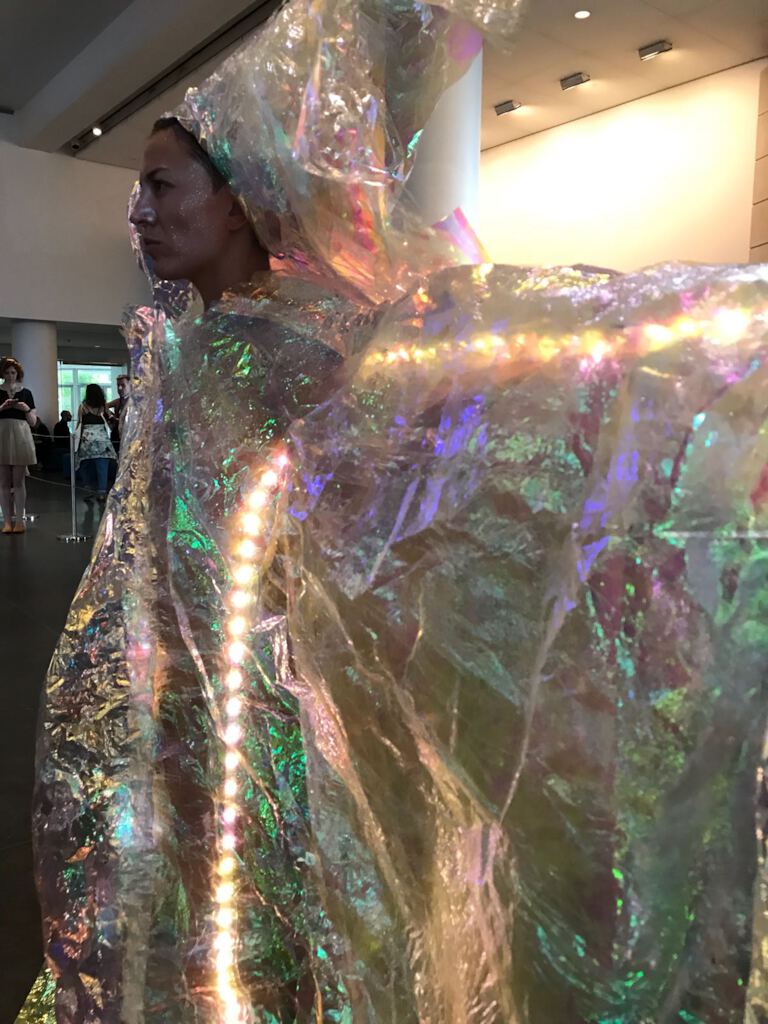 Arantxa Araujo is a Mexican multidisciplinary artist living in NYC. Araujo is interested in how art changes the brain by allowing curated sensorimotor stimuli to create awareness using video, projection mapping, LEDs and movement-based performances based on Neuroscience research.