doublespace
Exploding the Public Digital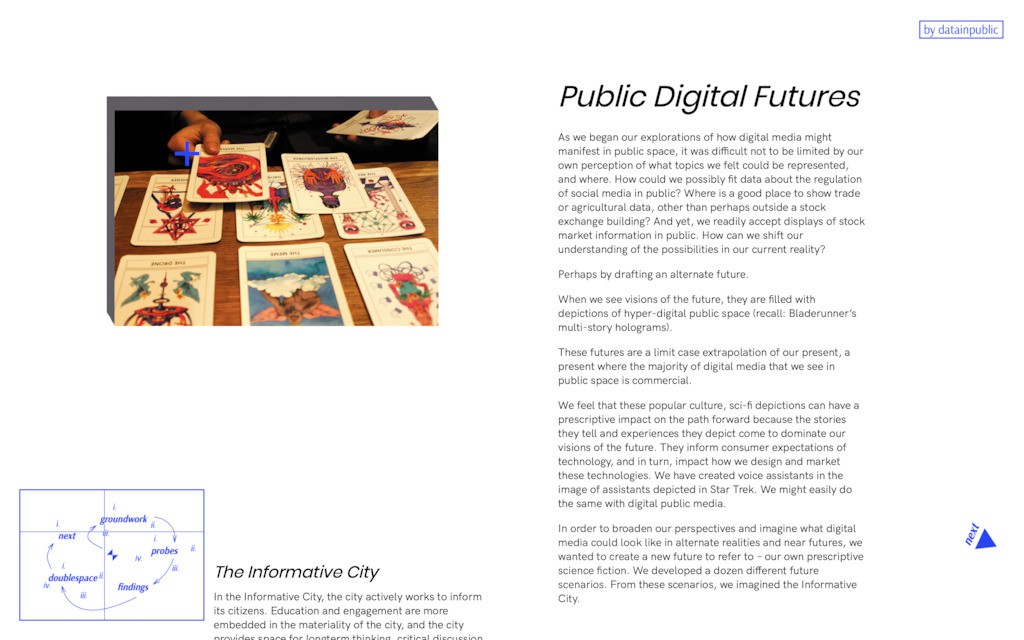 As digital media continues to encroach on public space, how might we carve out space for digital media that calls back to the democratic ideal of public space – that is informative, engaging, and contributes to social and civic purposes?
We spent 18 weeks taking an explorative, research by design approach to this question. Through rapid prototyping and public testing, we came to our proposal, DOUBLESPACE, which proposes a new method to engage in public digital media, provides accompanying examples and resources, and in doing so aims to serve as a vehicle to discuss new ways of envisioning digital media in public space.
To explore the project in full please visit datainpublic.space
Created in collaboration with Amelie Dinh.