Life of a Building
By Greta Grip and Lee Jones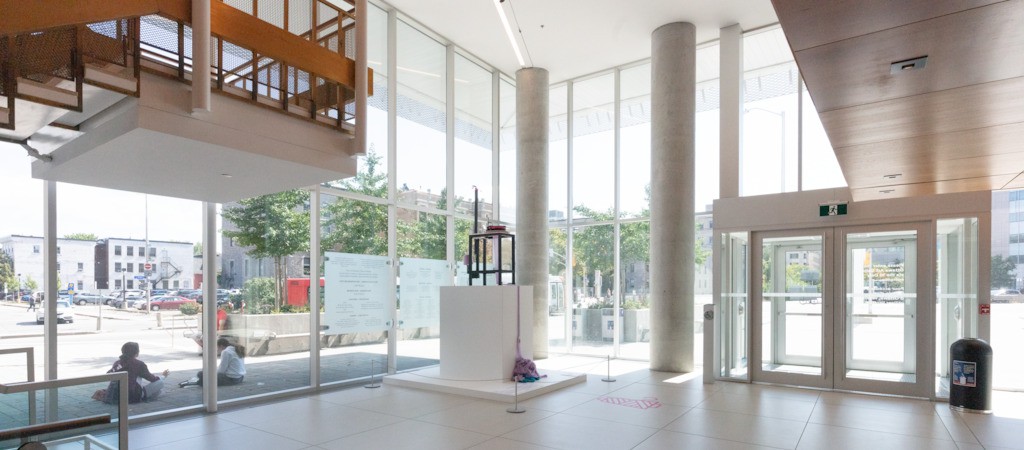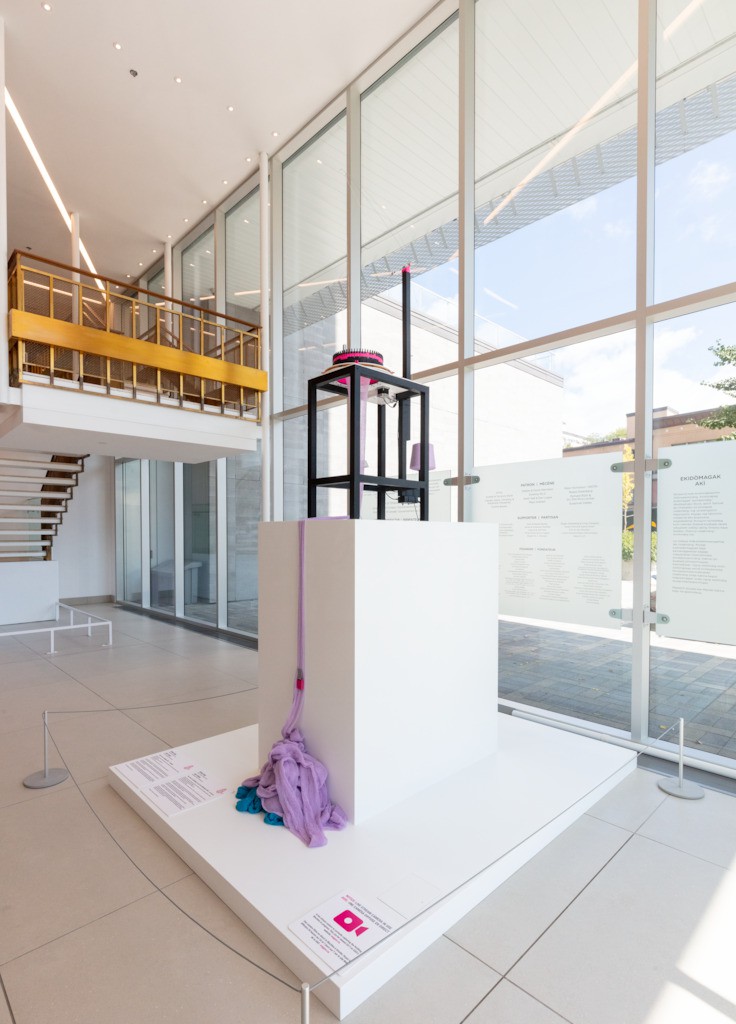 Photo: Justin WonnacottBased on the open source Knitic machine developed by artist duo Varvara Guljajeva and Mar Canet.
Linked to digital platforms and sensors in the Gallery, the machine responds to visitors with a knitted full circular row. Growing longer, and piling up as each interaction is documented, the knitted creation will be a record of OAG activity over the course of one year.
Ottawa-based artists Greta Grip and Lee Jones are interested in the relationships between textiles and information technology. Here, data is filtered into something supple.
We live in a world in which data mining is a hidden practice, and the digital traces we leave behind are collected and used without our knowledge. By contrast, this machine is transparent in its conversion of selected data into something tactile: a graphic spectrum of colour, and the tangible result of our collective interaction, growing before our eyes.
---
Commissioned by the Ottawa Art Gallery, 2021