Deception
An adventure to adventure
Fore/Afterword — fifteen years later
In late 2007 I found my way onto the team focused on building the first mod for The Witcher. I don't remember the details of what drew me to the project, but it happened while I was participating in other things.
We quickly grew to over 40, and together spent more than a year working remotely on Deception. Organized entirely through Skype calls, group chats and our forums, we spent countless hours every week planning and building. Concept art, narrative design, dialog, and music were created before it was even possible to make a new story for The Witcher. We were in touch with CD Project Red throughout and they gave us early access to the D'jinni editor a few months before official release. This let us finally dig into making the in-game experience. William Phelps led the whole team with the larger goal of becoming a full Witcher expansion: Strands of Destiny. Although that dream morphed into other dreams after, the vision remained.
It is hard to describe how wild it was to be on a team of volunteers across the whole globe in the late 2000s. Navigating time zones and personalities. I have been modding since I first played Morrowind, but this really took the experience to another level.
Building Deception also defined what I saw possible on the Internet then. I was very young, and easily optimistic, but there truly was a lot to be optimistic about. Modding showed me how people of all ages and backgrounds could come together without financial incentives, and build. It wasn't selfless, we all had our own hopes and dreams that we could see beyond Deception. And it didn't have to be selfless, when the act is at the core many rough edges get smoothed over. Building something together simplified being together. It was a way to see something through, a real quest, to share an expression with a wider world.
It was a genuine honor to have worked alongside such talented and accepting folk. Feels almost like a piece of someone else's life now, a folk tale in memories. I've never returned to this kind of community again. Not in the same way anyway. But everything I've done since holds a tiny spark from this experience.
---
Original mod description
Deception is the first community adventure for The Witcher game, introducing not only a new story for the player but also unique locations, characters and functions.

The town of Carreas has been designed from the bottom up, with its own structures, textures and geographical area. Everything was kept at as high a quality as possible to reflect a society that would have actually existed and functioned in its own right. The main aim was not to let the mod lose any of the charm the original game had, not only in terms of the setting but also story.

Geralt travels the land in search for more jobs to fill up his empty purse and he arrives in his journeys to Carreas. There he discovers that his all-time companion Dandelion has landed in his usual bog, out of which only Geralt might save him. The player will have to solve a murder mystery, questioning suspects and looking for clues. But in the end not only Dandelion's but also Geralt's fate will be decided through a number of different possible endings.

Red Flame's is a team made up by more than 50 persons from around the world (Graphics, Script writers, Concept Artists). With support from whole Witcher Community they worked hard to eclipse everything created by Witcher fans to this moment.

Thanks goes to The Witcher Community, who made this possible, with their support, suggestions, ideas, and Beta-Testing and faith.

CD Projekt: RED, who published The Witcher in its CRPG glory. Their support and their encouragement made this dream turn from idea to game. The Contributors of REDFlame, the people and the power of their dreams, their hard work and all-night efforts... may this teach us lessons, may we learn from them and keep growing.

— Source
---
All of the material on this page is created by the REDFlame team. The original credits can be found below.
---
Locations
The ModDB Page remains just as we left it. Down to the late 2000's web design. Most other websites, from The Witcher's original forums, to our own Witchermod site have gone down long ago. Luckily quite a few scraps are available through the wonder that is the Wayback Machine:
---
Deception credits
The original end credits reel for Deception:
In-game Screenshots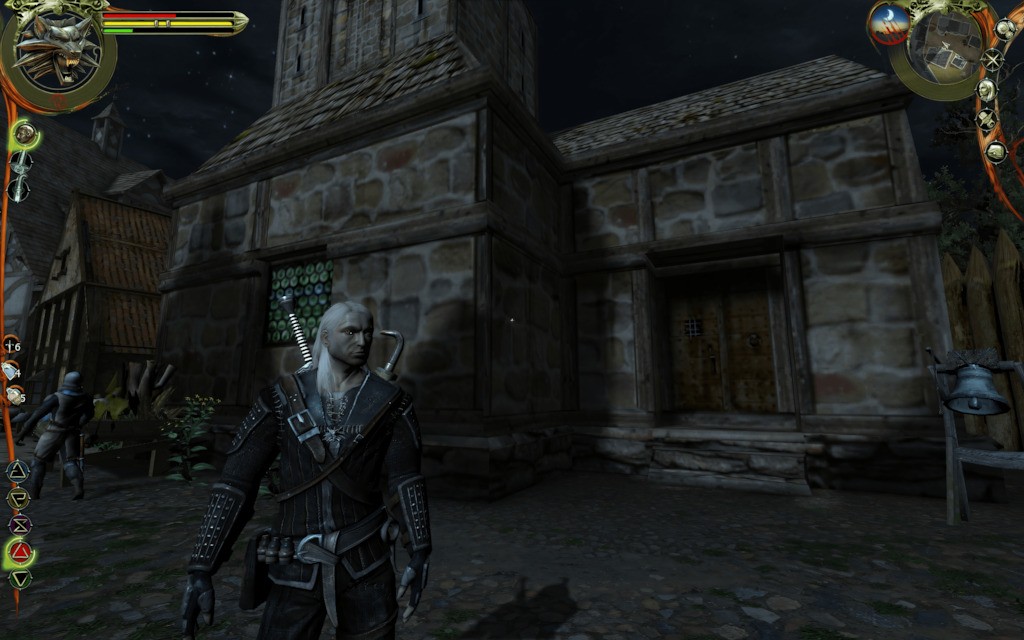 Concept & in-game art